About On Your Toes Dancewear
On Your Toes Company was established in 1986 by Laynie Terban. Dedicated to the dance and fitness industry with a background in fashion, Laynie put this artistic combination together, to create an upbeat, high-energy retail store where dancers of all ages and expertise could shop to find the latest and hottest trends. Over the last three decades, Laynie has been a part of the dance community and selling products from manufactures from all over the country. As a highly skilled pointe shoe fitter, Laynie is committed to quality and fit every step of the way, beginning students through advanced performers can respect and value her expertise!
Our continued success has been because of you… our dedicated, loyal customers! It has been our goal to provide personal, direct, professional exact fittings, which a catalog will not provide! No extra charges! No shipping fees! Instant merchandise in stock!
We want to express our sincere thanks to you, our valued customer and friend for shopping On Your Toes where it is our pleasure to fit your dance needs… we offer you our pledge of continued excellent service.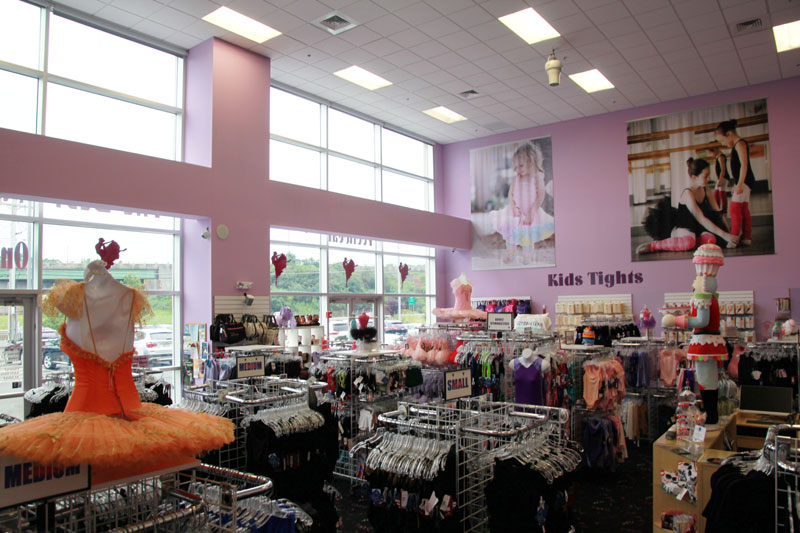 "The time and dedication that the owners and staff at On Your Toes give to each and every dancer is evident in the smiles. I was a customer growing up and I am so lucky to continue to be able to bring my own daughters to Laynie and Laurie. Thank you for all you do!"
"They really know their stuff when it comes to pointe shoe fittings. We drove 40 miles for my daughter's first pointe shoes and we'll be driving 40 miles each time she needs a new set!"
"Absolutely the best experience I could have asked for as a parent and for my daughter. The great attention, experience and words of dance wisdom Laynie shared with us for the pointe shoe fitting was just amazing! She made the moment memorable for sure!!! The four hour round trip was worth it."
"Laynie was such a huge help to me! Being a new studio owner is not easy. She made the dress code process so easy and really took her time to explain each type of shoe and knew exactly what I wanted. I'm so excited for my dancers to shop at On Your Toes just like I did many years ago when taking classes as a student. We are so lucky to have such a great place to shop for Dancewear! Because of On Your Toes, my dancers are going to look and feel amazing in their new, polished apparel and will make my first year as a new studio owner fantastic!"
Find Your Studio
On Your Toes Dancewear is proud to partner with several of the finest dance studios in Massachusetts , New Hampshire, and the areas surrounding. Browse the list below to discover a studio that may be a great fit for you or your child.

Pay $25.00 yearly membership fee and receive 20% off every purchase, every time you shop!
Gold membership only applies to Gold Members, come in and join today!
VIP card must be presented with a photo id at the time of purchase. New membership cannot be combined with 10% discount.
20% discount does not apply to membership fee.